News image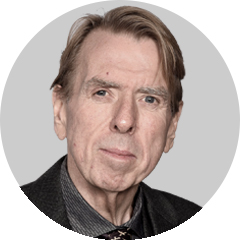 The second instalment in our reflections on the BBC drama "The Sixth Commandment" explores the form of psychological abuse known as

gaslighting
In July of this year, the critically acclaimed BBC drama "The Sixth Commandment" premiered to rave reviews. The series delves into an issue seldom discussed in society or mainstream media: the abuse of older people. Its high-profile, true crime narrative serves as a shocking eye-opener for many.
The series outlines the true story of Peter Farquhar, a 69 year-old teacher who fell into a relationship and exploited by Ben Fields, a man nearly 30 years his junior, eventually leading to Farquhar's death. The abuse in this story takes multiple forms, but one of the most insidious led Peter to question his own memory.

Read more on The Sixth Commandment here.
---
What is Gaslighting?
This egregious form of abuse, known as 'gaslighting' involves the psychological manipulation of a person, usually over an extended period, causing the victim to question their thoughts, reality, memories and even their own sanity. The term originated from the 1944 noir film "Gaslight," in which a husband manipulates his wife into thinking she is mentally ill so he can steal from her.
Gaslighting is often a gradual process that makes the victim feel they can trust only the perpetrator, even over their own memories. It can involve:
Making the victim question their sanity

Making the victim question their reality and memories

Justifying abusive actions as acts of love

Isolating victims from their support network

Invalidating and minimising the victim's feelings

Accusing victims of lying
Is gaslighting a crime?
Legally, gaslighting falls under the umbrella of coercive control. In England and Wales, Section 76 of the Serious Crime Act of 2015 criminalises controlling or coercive behaviour in intimate or familial relationships. In 2022, the term 'gaslighting' was officially acknowledged by the High Court.
In Scotland, the 2018 Domestic Abuse Act came into effect, covering not just physical abuse but coercive and controlling behaviour as well. Northern Ireland saw an amendment in 2022 to the Domestic Abuse and Civil Proceeding Act that made coercive control a crime punishable by up to 14 year's imprisonment.
In 2022, there were 41,626 recorded cases of coercive control in England and Wales, a 23% increase from the previous year. This may just be the tip of the iceberg however, as increases in cases reported may be due to improvements made by the police in recognising incidents of coercive control and awareness amongst the general public. It's clear from this data that raising awareness of gaslighting and coercive control is crucial for protecting older people and addressing this form of abuse.
What are the impacts of gaslighting?
Many cases of gaslighting involve victims over the age of 60. Gaslighting poses a significant risk to older victim-survivors, who may suffer from memory lapses or health conditions that impair their decision-making abilities. Cognitive conditions such as Alzheimer's disease affect 1 in 11 people over the age of 65 in the UK. Even in cases when an older person retains capacity, memory lapses are common in 40% of people over the age of 65.
Gaslighting is a long-form method of psychological abuse with the perpetrator aiming to establish control and dependency over the victim. This can often result in long term mental health problems such as anxiety and depression while also having a debilitating impact on the victim's self-esteem and confidence. In addition, gaslighting can result in symptoms of Post-Traumatic Stress Disorder (PTSD) such as feelings of being on edge, alertness, disturbed sleep and panicking.
Victims of gaslighting are often led to believe that they are dependent on the perpetrator and manipulated into remaining in the abusive situation. For older victim-survivors, they may rely on the perpetrator for care needs, resulting in them being even less likely to attempt to leave the situation. Data from Safelives in 2016 states that
'people over the age of 60 are 68% less likely to attempt to leave their perpetrator in the year before accessing help than younger people (27%)'
Psychological abuse is often utilised by perpetrators in conjunction with other forms of abuse and gaslighting is no different. Gaslighting frequently occurs alongside financial abuse, with perpetrators convincing victims that it's better that they handle finances and manipulating them into giving them money.
In the case of older victims, and the case of Peter Farquhar, perpetrators may convince victims to write them into their wills. The impact of this combination of gaslighting and financial abuse is detrimental to the wellbeing of the victim and their loved ones, resulting in long-term debt and feelings of a loss of control.
If you are concerned about the safety of an older person who may be a victim of abuse, including gaslighting, please contact our 24/7 helpline at 0808 808 8141. Alternatively, you can visit our support page for our Instant Messaging service and more ways to find help.
---
Source