News image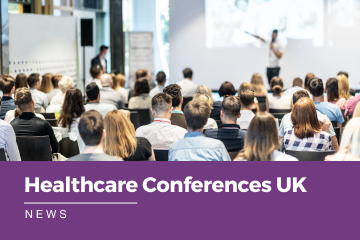 Healthcare Conferences UK is the largest independent organiser of healthcare and social care conferences in the UK and Hourglass is proud to speak at a number of their conferences.
Here are some of their upcoming events
---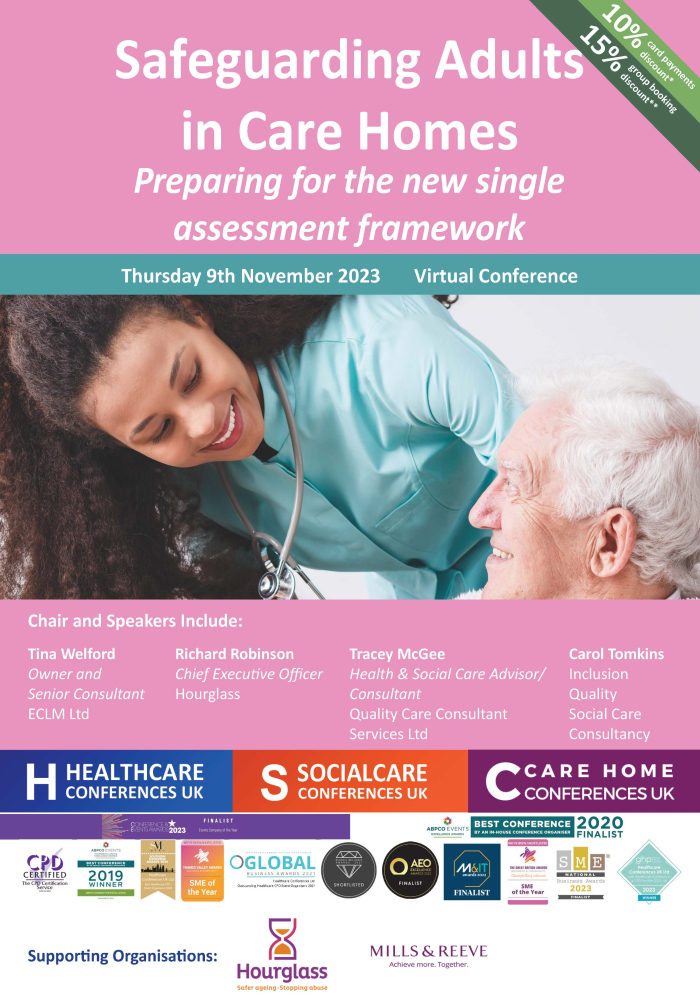 Safeguarding Adults in Care Homes Conference 2023
Thursday 9th November
This one day conference will bring keynote presentations from legal and industry experts on a range of safeguarding topics. The focus this year is on the new single assessment framework which will change how your setting will be inspected on safeguarding provision.
CEO of Hourglass Richard Robinson will be speaking at the conference on the importance of safeguarding in preventing the abuse of older people.
---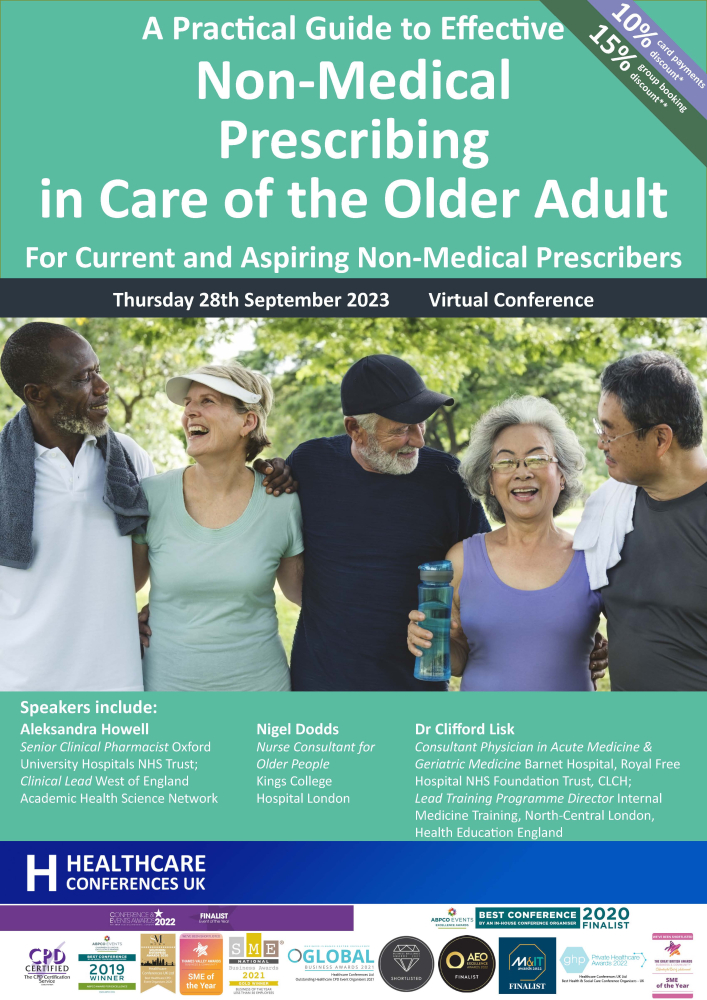 Non-Medical Prescribing in Care of Older Adults
Thursday 28th September
This conference will include case studies on managing pain in the older person, improving medicines optimisation, prescribing in falls prevention, frail older people, and delirium, and developing the role of the NMP in care homes. 
---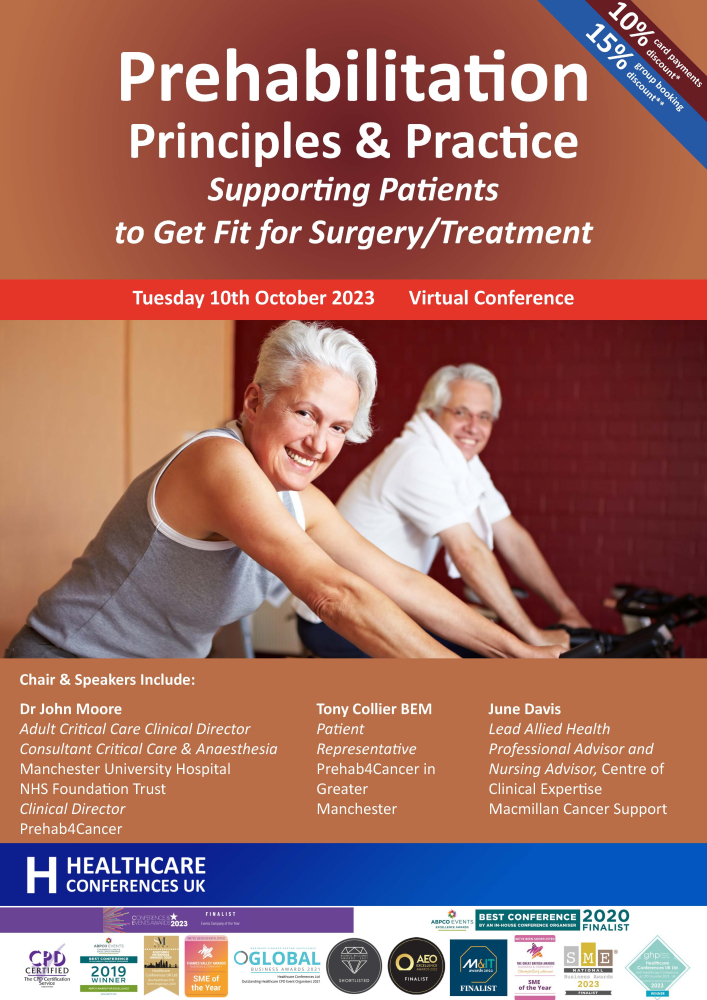 Prehabilitation: Principles & Practice for Supporting Patients to Get Fit for Surgery/Treatment
Tuesday 10th October
This conference will look at preoperative/pre-treatment optimisation of patient's fitness and wellbeing through exercise, nutrition and psychological support.
---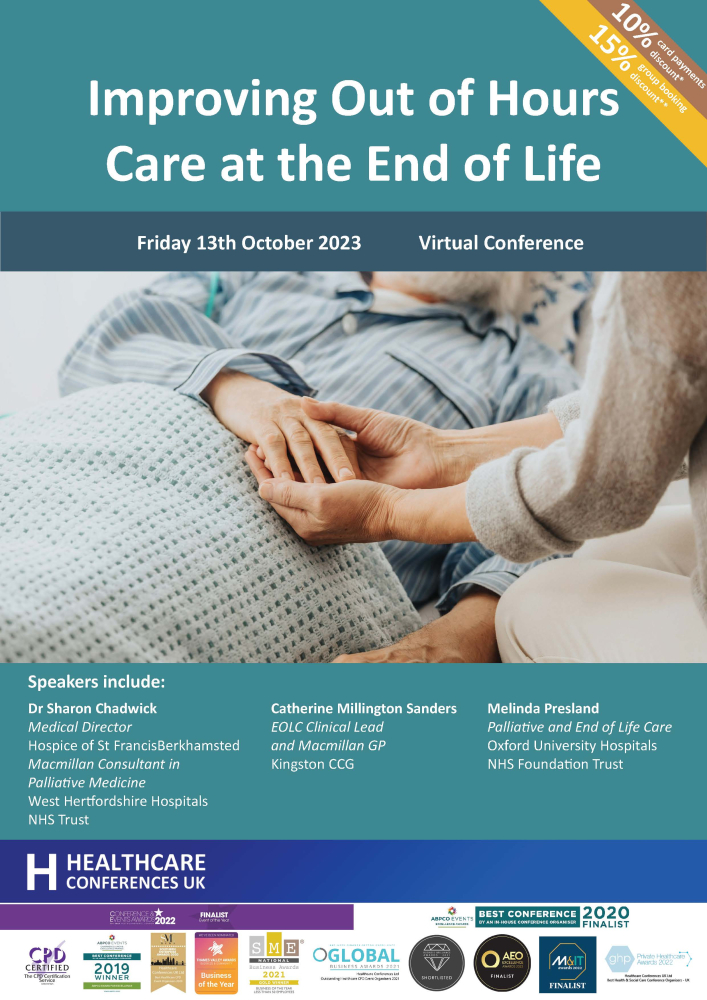 Improving Out of Hours Care at the End of Life
Friday 13th October
This conference, through case studies and expert advice we will explore how we can improve out of hours care for patients who are at the end of life including complex symptom control, improving support for carers, virtual wards and effective prescribing.
---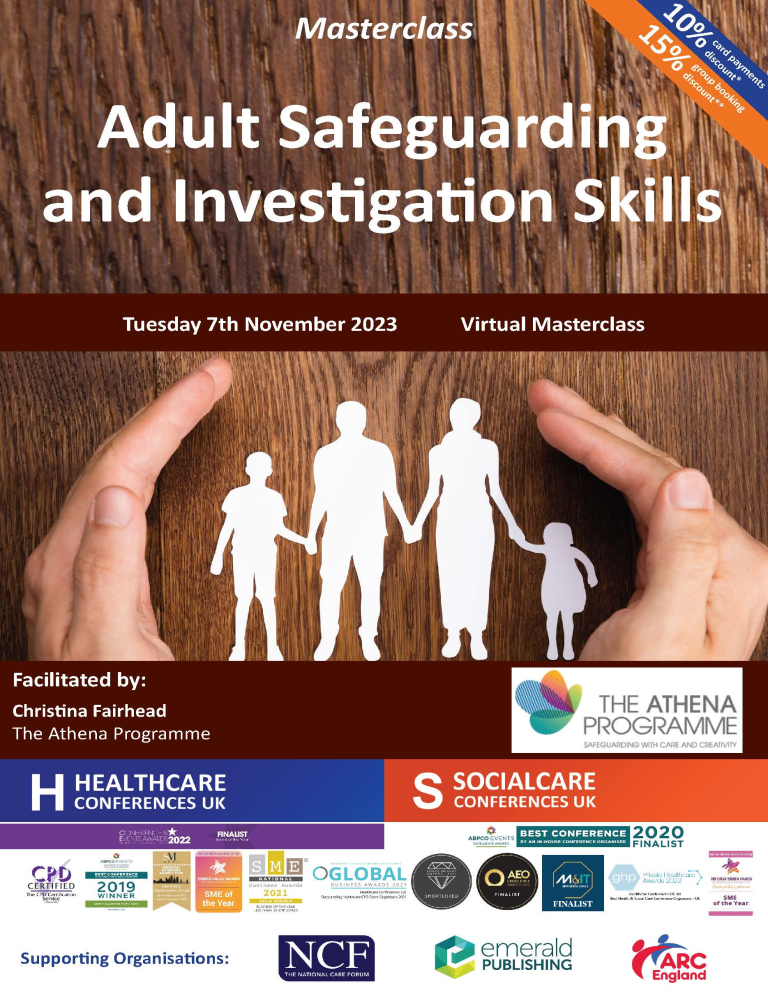 Adult Safeguarding and Investigation Skills
Tuesday 7th November
This one day masterclass, facilitated by Christina Fairhead, The Athena Programme will enable those that lead and assist in identifying the legal framework that is required whilst carrying out enquiries in adult safeguarding.
The course will cover how to use a range of techniques to identify and preserve evidence, alongside giving a detailed overview of how to ensure service users fully participate in the safeguarding process
---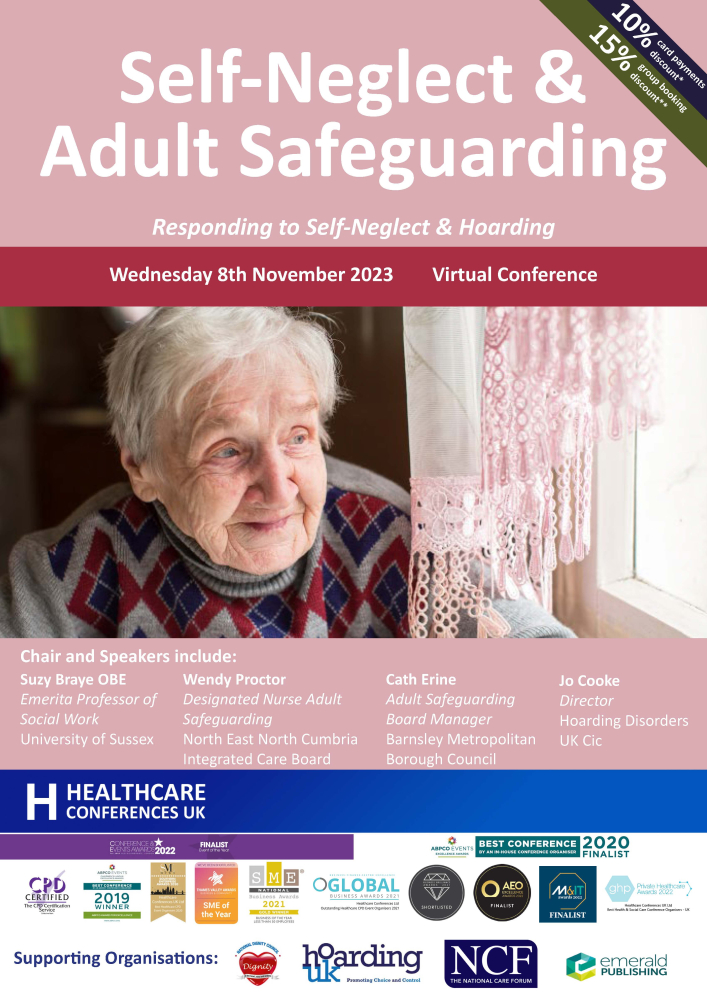 Self-Neglect & Adult Safeguarding
Wednesday 8th November
This conference which features extended interactive sessions focuses on the difficult issue of self-neglect and adult safeguarding and includes an extended focus on hoarding, through national updates, practical case studies and extended interactive group work.
---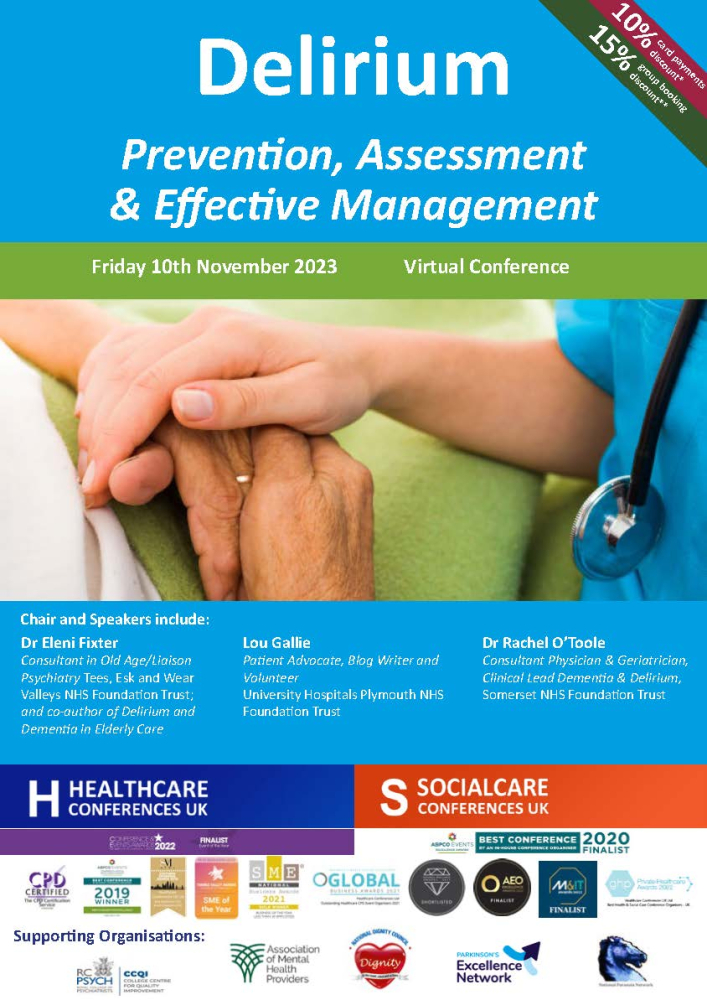 Delirium Prevention, Assessment and Effective Management
Friday 10th November
Through national updates and practical case studies the conference will equip you to spread the message that delirium is preventable, and develop your skills in the recognition, assessment and management of delirium.