Are you looking to make a difference in 2023?
Hourglass is the only UK charity calling time on the abuse, neglect and exploitation of older people and we're looking for passionate individuals to join our Board of Trustees.
---
It's estimated that 1 million older people in the UK experience abuse every year. That's 2740 older people each and every day. With an ageing population, cost of living crisis and the continuing impact of the pandemic, this figure is looking to grow even further. It's our mission to put an end to the abuse of older people and set procedures in place to ensure that older people are no longer put at risk and feel empowered to age safely.
We deliver services in each of the four nations and our helpline services support over 26,000 people each year, with this figure only set to grow as we increase our community outreach, build new partnerships and develop ground-breaking research projects.
We're looking for individuals with senior experience in volunteering, campaigning, parliamentary work, lobbying or the legal profession to help shape the future of our charity and support our mission to end the abuse of older people. But other interested candidates with skills relating to the age sector, social care, care homes and other similar policy areas would be considered.
By joining our board of trustees, you'll be gaining valuable skills, experience and knowledge to diversify your career portfolio. You'll be helping to shape the future of Hourglass and develop strategies to change the lives of older victim-survivors of abuse and their families.
---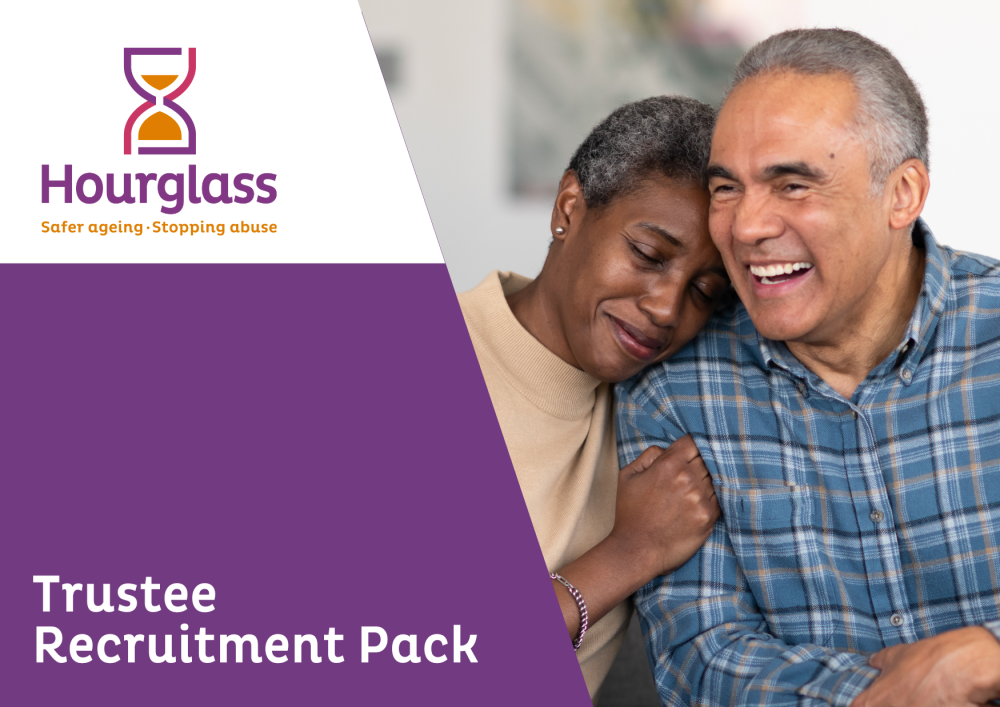 Read our Trustee Recruitment Pack
Read more about Hourglass, the skills needed to become a trustee, the benefits of joining our board and more in our Trustee Recruitment Pack.
---
To apply, send your Curriculum Vitae (CV) and covering letter, not exceeding one page, highlighting your suitability for the position and why you are interested, by email to: chiefexecutive@wearehourglass.org.
To enquire more about this role, please email enquiries@wearehourglass.org or call us on 02088 359 280.