News image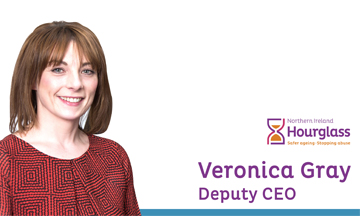 Everybody ages. And it's a sad fact that not everyone will age safely, without abuse, neglect, intimidation or harm. This is why Hourglass launched Safer Ageing Week – as we firmly believe that the most vulnerable in society need to live their lives safely.
The inaugural Safer Ageing Week was undoubtedly successful for Hourglass in raising the profile of this almost unthinkable issue. But it did so much more, as the campaign week marked a line in the sand for an almost 30-year-old charity.
To be clear, Safer Ageing Week wasn't borne out of the pandemic, as plans for the campaign started in November 2019. But the staggering initial polling evidence highlighted the need to look at people's opinions about ageing safely through the lens of lockdown. So, we repeated the polling, originally undertaken in January 2020, in June 2020 whilst the UK population lived their lives in a more extraordinary manner than ever before.  
Both sets of results were chilling. The fact that our study revealed 2.7m older people are subject to abuse annually in the UK was far more than just a driver for a Safer Ageing Week campaign and a letter to the Home Secretary. It changed the entire nature of how Hourglass worked. 
Since 1997, the charity's backbone has been its expert Helpline. We receive around 8,000 calls a year and they spiked during the lockdown. At points we were only able to answer 30% of the calls and even investing in new helpline staff and volunteers wasn't enough. We had to broaden our entry points.
Therefore, on 30th November, Hourglass launched three new ways into the charity and began a process to ensure the whole of the UK and Ireland are never far from support, advice and information.  We launched an Instant Messenger Service (available via the website), a confidential Text Message facility and the UK's first Knowledge Bank – featuring a host of essential resources, guidance, information and signposting which is available 24/7.
We also 'opened the doors' to our first virtual Community Hub. The Hub, based in Scotland, will take on casework and look to play a far greater role in developing key partnerships in the vicinity, finding new signposting opportunities and opening actual doors to face-to-face meetings, pop ups and support once we get closer to normal times.
 

What's more, Hourglass has also underlined its intentions to make the helpline, instant message service and text facility a 24/7 operation. This is our appeal for 2021 and we hope we can ensure this is the final winter without a 24/7 elder abuse helpline. You can donate here (link).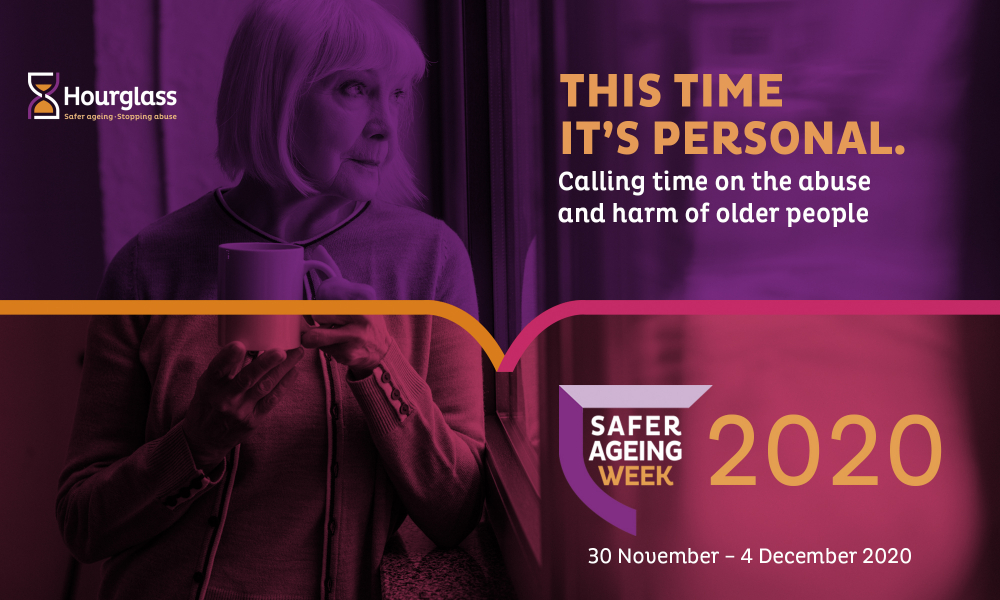 In short, Safer Ageing Week was a moment of evolution for Hourglass and it doesn't stop here. We are already planning Safer Ageing Week for 2021, we are looking forward to launching another hub (provisionally Northern Ireland in the Spring) and watch this space for news of a Safer Ageing App and a ChatBot to add to our growing online resources.
Hourglass enjoyed more political support than ever before during Safer Ageing Week, with representatives from every main political party across the UK pledging support. This rainbow alliance of ambassadors will be critical in changing more lives than ever before and ensuring that this unthinkable issue gets much deserved profile.
Our thanks to everyone who took such a keen interest and here's to Safer Ageing Week 2021.
Veronica Gray,
Deputy CEO and Campaign Director for Safer Ageing Week.