News image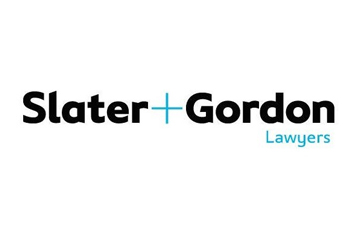 Leading firm Slater and Gordon have partnered with Hourglass, the only UK-wide charity focused on the abuse of older people, after a harrowing 12 months for the older generation.
Hourglass has been campaigning for almost 30 years and is the only charity to focus on safer ageing and preventing the exploitation, neglect and abuse of the elderly.
During the pandemic Hourglass saw a significant increase in calls to their helpline – with almost a third being domestic abuse cases – and over half of victims 75 and older.
Throughout UK lockdowns they have also campaigned to highlight the failure to monitor and carry out inspections in care homes, often leaving the sector largely unregulated when it matters most.
Over the last 12 months Hourglass has dealt with over 8,000 cases – varying from assisting with financial issues – to psychological, neglect, physical and sexual abuse in domestic homes, care homes and professional settings.
It is clear that older people have been amongst the worst hit by the pandemic – with positive patients discharged from hospitals in to care homes, visitors and safeguarding halted, and an initial lack of PPE for those working in the social care sector.
Slater and Gordon have joined calls, including those made by Hourglass, for a public inquiry into the Government's handling of Coronavirus to leave the UK better prepared to deal with another pandemic or subsequent waves.
And now the legal business has stepped in as Legal Partner to provide some much needed financial support, as well as the potential for a range of personal legal services and specialist lawyers to Hourglass enquirers.
Hourglass – previously known as Action on Elder Abuse - are currently part of a legal challenge against the Secretary of State regarding government failure carry out inspections in care homes, after over 190,000 hits on their website alone.
Richard Scorer, Head of Abuse Law at Slater and Gordon, said:
"Slater and Gordon lawyers have extensive experience in representing and supporting those who have suffered from abuse and neglect. The cases we deal with can be traumatic and sometimes life threatening meaning it is essential that the client has our support. When it comes to social care settings the elderly and vulnerable have the right to expect a certain level of care but sadly when this expectation is not met the ramifications can be huge. Our specialist lawyers are dedicated to providing redress and understand the importance of supporting families through this most difficult time."
Chief Executive Officer of Hourglass Richard Robinson said:
"Hourglass plays a unique role across the four nation of the UK with our helpline and community services for people, families and practitioners dealing with abuse or neglect. We are delighted to be partnering with Slater and Gordon in this manner and to ensure their support as the crisis continues. There is no doubt that whilst the end of lockdown is ebbing close – that the COVID hangover will continue for many years to come and we need to be in the front line in dealing with these often devastating repercussions."