News image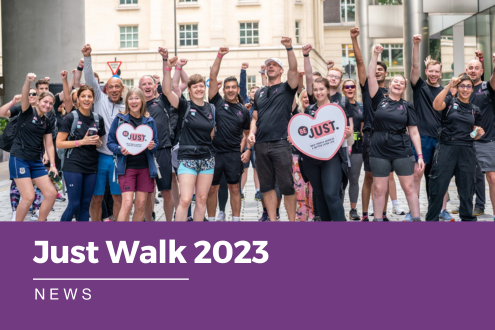 Hourglass' Day with Just Group's Sponsored Just Walk
On Saturday, 2nd September, Hourglass had the honour of attending Just Group summer fundraising sponsored walk in London. This event was not merely a fundraiser; it served as an important platform for dialogue, camaraderie, and awareness-building around our mission to combat the abuse and neglect of older people.
---
Despite the challenges posed by rail strikes on the day, the event was an outstanding success. The sun was shining, the smiles were aplenty, thanks to the tenacity and dedication of all involved. The walk saw 110 committed participants choose between three distance options: a full marathon, a half-marathon, or a 10km route.
The meticulously planned courses guided participants through various iconic landmarks in London—ranging from Parliament Square to the South Bank, and extending to scenic riverside views of the Thames and central London. The natural and architectural beauty of the city added a unique layer of enjoyment to the walk.
Representing Hourglass, Sarah Billingham completed the marathon distance, while Penny Wilby, our Marketing and Events Manager, and Mary Harrington, one of Hourglass' Trustees, opted for the 10km walk. Anne Marie Winton met us before hand to give us support.
Upon completion, Caroline Cox, Chair of Trustees, awarded medals to the finishers. This was followed by a celebratory meal, during which Caroline conveyed her heartfelt gratitude. She underscored the importance of not only the funds raised but also the broader societal impact made by raising awareness about the abuse of older people.
We were especially pleased with the synergetic relationship we found with the team at Just Group. Their passion and vibrant team spirit align remarkably well with the charity's values and objectives. We look forward to working together now in the future.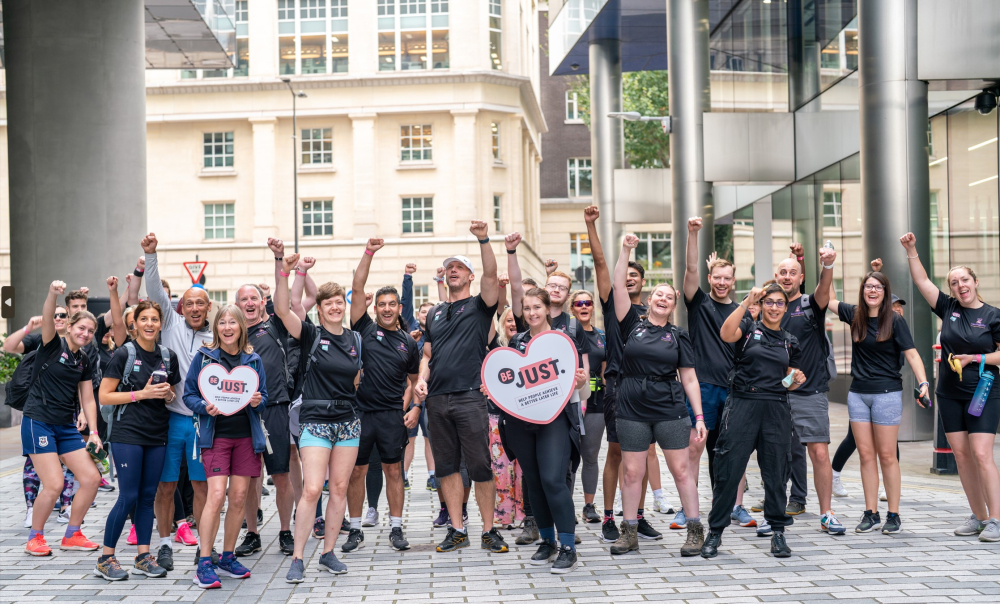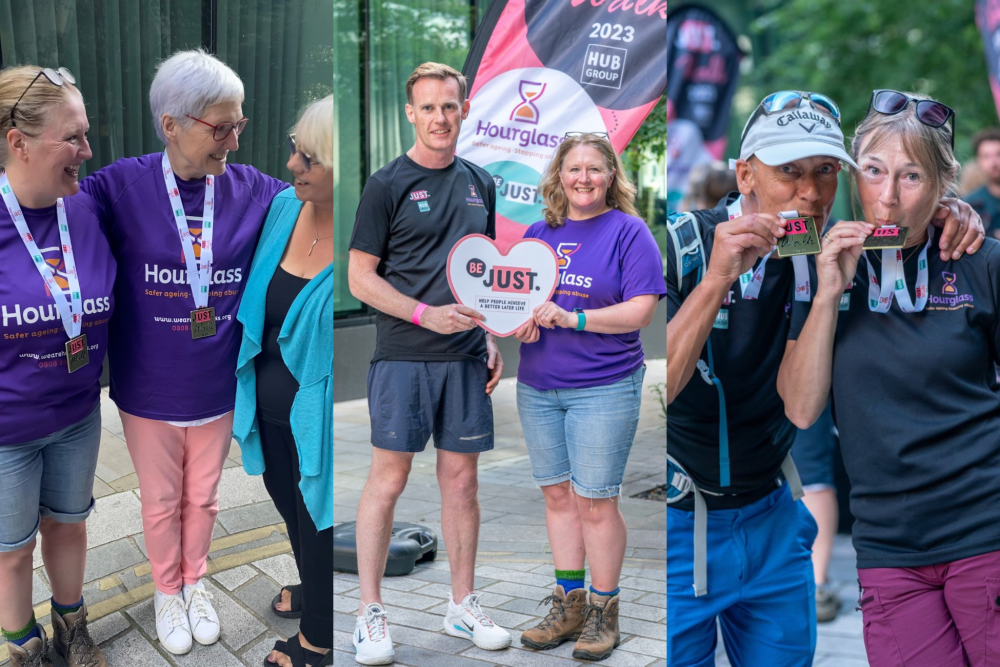 ---
As the event concluded, a momentous announcement was made. The preliminary fundraising total was declared at an awe-inspiring £22,000, with the promise of additional contributions yet to come. These invaluable funds will play a pivotal role in advancing our initiatives.
We are excited to share that the next sponsored walk is taking place on 16th September in Belfast.
We extend our deepest appreciation to each participant, to Just Group for their excellent partnership, and to everyone who played a role in making this event a monumental success.
---
For more information on upcoming events and how you can get involved, please visit the Hourglass' website or contact Penny at Pennywilby@wearehourglass.org . Together, let's pave the way for a society where older individuals can age safely.
You can still donate via their JustGiving link here.