News image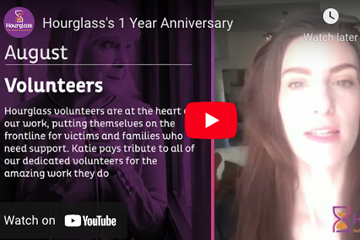 On the 24th March 2020, we rebranded as Hourglass - the only charity in the UK dedicated to calling time on the abuse, harm and exploitation of older people and campaigning for safer ageing for all.
The last 12 months have been challenging for us all, but especially for those we seek to help as they found themselves locked down with their abusers, denied contact with the family and friends, unable to access help and support, and more vulnerable than ever.
We faced the challenges and continued to transform and innovate, helping more victims of abuse, and creating more entry routes to our vital services. On our year's anniversary, we share with you some of the charity's highlights from the last 12 months.
Thank you to everyone who is helped us to end the abuse of our older people and promote a society that enjoys safer ageing for all. We hope you will join us as we look forward to the next year.