News image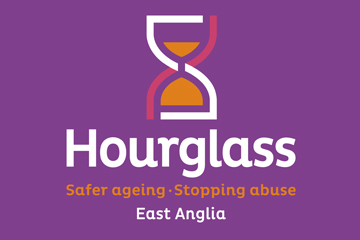 Hourglass East Anglia is the East of England face of the UK's only charity focusing on safer ageing and the harm and abuse of older people.
This new brand regional hub, is also the first for the charity and is already the fundraising and communications heart of Hourglass. All fundraising, communications staff and the CEO are based in the Long Melford office. However, we will also be taking regional calls ensuring that the UKs oldest demographic gets the support and advice it needs – when it matters most.
The charity also plans to launch a series of pop ups across East Anglia (initially focused in and around the Sudbury and Hadleigh areas) offering its unique services, support and on the spot advice to those in the local community that need it. Hourglass EA will be looking for volunteers and, in time, regional committee members to ensure the region's hardest to reach areas are served by a fully trained team.
You can follow Hourglass East Anglia on Facebook and Twitter