News image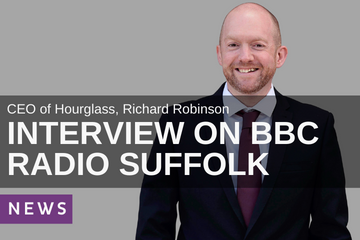 On Friday the 29th July 2022, Hourglass CEO Richard Robinson was interviewed by Sarah Lilley on BBC Radio Suffolk.
During the interview, Richard Robinson, CEO of Hourglass outlined some of the key challenges that we're facing as a charity when it comes to raising awareness of the abuse of older people.
'One of the reasons why I say that this is the toughest job I've ever had, is because while I know Hourglass is straining every sinew to help every person who calls, we are also fighting a battle to get people to understand our role'
You can watch the full interview below:
---
To donate to Hourglass, text SAFER to 70460 to donate £10 or visit our donate page here.