News image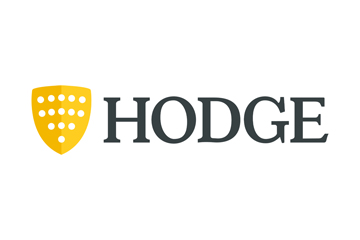 2nd March 2021
Later life lender will help charity in the fight against abuse and neglect of older people
Hourglass, the UK's only charity focused on fighting the abuse and neglect of older people, has formed a two year corporate partnership with Hodge, the independently owned bank that specialises in later-life lending.
The partnership will help support Hourglass in its mission to fight the abuse of older men, women and their families. According to the charity, around 2.7 million people over the age of 65 are victims of abuse each year, and more recent research from the organisation shows that the situation has worsened since the Coivd-19 pandemic.
As part of its work, Hourglass collaborates with the government and other frontline organisations to nurture its safer ageing agenda. It also provides a free-to-call helpline for people suffering from the five forms of abuse: physical, psychological, financial, sexual or neglect.
Richard Robinson, CEO, at Hourglass said:
"It's partnerships such as this that are absolutely vital to our work. Abuse of older people is a serious and widespread problem across the UK and the increased isolation and time at home during the Covid-19 lockdowns has made the situation even worse for older victims.
"With previous support from Hodge, we were able to recruit volunteers for our helpline and offer in depth training and support. This new partnership means that we can continue to provide this service for those suffering from abuse or neglect – at a time when it's never been more important."
David Landen, CEO at Hodge said:
"We are delighted to be partnering with Hourglass. The abuse of older people is a major issue with one in six subject to abuse; we hope that our continued support and work together will really make a difference to its work and the significant difference they make to the lives of those that need it. The past 12 months has taken its toll on everyone, but particularly those of us who may be more vulnerable.
"We have been blown away by the work and the tireless fight that Hourglass and its volunteers have made to protect the elderly. Our previous work with the charity helped to facilitate the creation of a dedicated helpline in Wales and we very much hope that our continued work together will help to accelerate its mission and really make a difference."
As part of the partnership programme, Hodge will help raise awareness of abuse and neglect of older people through a range of activities including the development of an online vulnerability hub that will offer guidance and support, plus support its own team in identifying and supporting customers who may be experiencing abuse or neglect.

Hourglass will be supporting Hodge to upskill their staff to understand the impact of abuse, how to spot vulnerable customers and how to respond to disclosures of abuse. Hourglass will also be working with Hodge to create materials for their customer hub to raise awareness and inform those who might be at risk of abuse how to protect themselves and the support available to them from the Hourglass helpline and information services.
More information about Hourglass and its work can be found at - wearehourglass.org
---
Notes to editors

For more information please contact:
Kath Chadwick or Lynsey Walden at Front Door Communications on kath@fdcomms.co.uk / lynsey@fdcomms.co.uk and 029 20 020360.

About Hodge:
Hodge is an independently owned group of businesses based in Cardiff, offering personal deposit-taking services to individual and commercial clients, specialist mortgage lending to later life and landlord markets as well as lending to commercial clients nationwide. More information can be found on the website www.hodgebank.co.uk.
The Hodge Foundation, a charity supporting the welfare, medical, academic and educational areas own 79% of Hodge.
Follow @HodgeBank on Twitter
About Hourglass:
Hourglass is the only UK-wide charity which works to protect and prevent the abuse of vulnerable older people by raising awareness of the issues, encouraging education and giving information and support to those in need. Hourglass' national freephone helpline dedicated to this cause is open Monday to Friday between the hours of 9.00am and 5.00pm on 080 8808 8141 for confidential support and information. You can also visit: www.wearehourglass.org