News image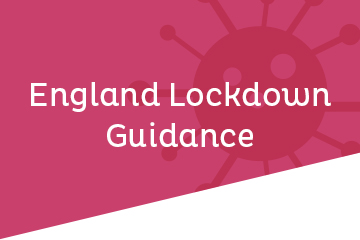 From Thursday 5 November until Wednesday 2 December, you must stay at home, except for specific purposes.
The lockdown is in place to protect the NHS, make sure schools and universities can remain open and ensure as many people as possible can remain in work. But your safety is of the upmost importance. If you or someone you know is suffering abuse, isolation rules do not apply.
At home shouldn't mean at risk.
Exceptions to the 'stay at home' message:
Essential Activities:
You can leave home to buy food or medicine.
Care and Support:
If you live alone you can form a 'support bubble' with one other household.
You can leave home to provide care to vulnerable people or provide emergency assistance.
You can leave home to attend a support group (of up to 15 people).
You can leave home for respite care where that care is being provided to a vulnerable person or a person with a disability.
Medical reasons, harm and compassionate visits:
You can leave home for any medical reason, including to get a COVID-19 test.
You can leave home to avoid injury or illness or to escape risk of harm (such as domestic abuse).
You can also leave home to visit someone who is dying or someone in a care home (if permitted under care home guidance), hospice, or hospital, or to accompany them to a medical appointment.
Police response & support services remain available.
If you are concerned about the safety of an older person call our Helpline on 0808 808 8141
Find support at http://gov.uk/domestic-abuse or call 999 if you are in immediate danger.