News image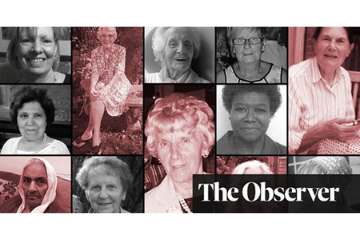 April 2021
This Spring, Hourglass joined calls led by the Observer's End Femicide campaign to: better identify femicide, improve the knowledge of it and encourage improved methods to end it - aka: Name it. Know it. Stop it.
The calls hinge on information from the Femicide Census and associated database, created by Karen Ingala Smith, of Nia, and Clarrie O'Callaghan, a former solicitor, supported pro bono by Freshfields and Deloitte.
The census showed that, during the near decade long period 2009 – 2018, 1,425 women aged between 14-100 were killed, including 278 women aged 60+. Hourglass' own research from last year indicates that approximately 1 in 5 UK residents (22%) have personal experience of abuse as an older person or know someone who has been abused - with almost 2.7 million victims thought to be affected across the country.
However, although Hourglass' research was taken during lockdown, as well as prior to the pandemic, no data can yet show how great the impact of the pandemic may be; although a study by the universities of Brighton; Roehampton; Plymouth, known as the Lockdown GBV stories is currently studying gender-based violence during the Covid-19 pandemic.
Read more about the campaign here and the work being undertaken by Lockdown GBV stories here