News image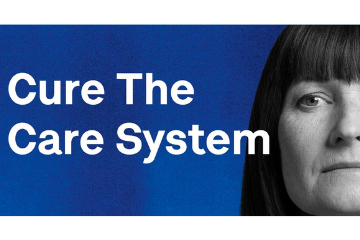 17th – 23rd May marks Dementia Action Week – a week designated for explicitly taking action to improve the lives of those with dementia.
The Queen's Speech, held earlier in May, failed to promise firm timelines to reform the social care system - but the ongoing pandemic and the present care system's position at breaking point, mean older people face real risks of harm, neglect and abuse.
People with dementia can be particularly vulnerable to abuse or neglect, particularly as they can find it harder to communicate their concerns or recognise that what's happening to them is abuse.
To coincide with Dementia Action Week, Alzheimer's Research has launched the Cure the Care System campaign – dedicated to improving access to a reformed care system that supports those who need it.
Hourglass is glad to add our voice to the campaign - It is vital for safer ageing that older people living with dementia and their carers can access social care and support services.
If you are concerned for the wellbeing of any older person you know, you can talk to our Helpline team on 0808 808 8141 for support.
Find more about our support services. Read more about Dementia, the symptoms and how to get support if you're concerned about dementia, on the Alzheimer's Research website.
If you would like to join the campaign, you can sign the petition here.