News image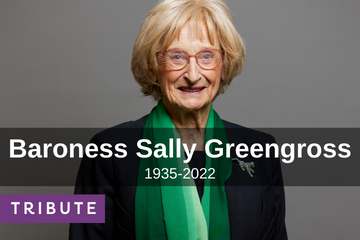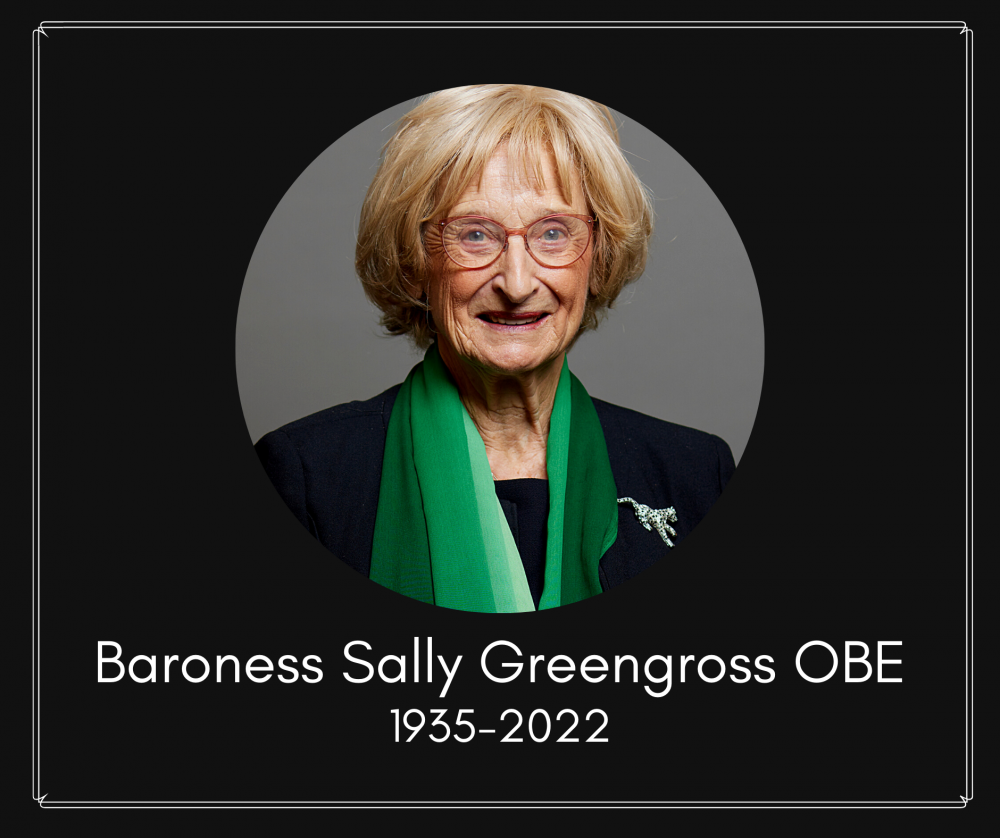 There are few people who have championed the rights and protections needed for older people as passionately and committedly as Baroness Sally Greengross. Her death yesterday has left everyone at Hourglass immensely saddened but inspired by her story and her unwavering support.  
Much has been reported regarding her transformational time as Director-General of Age Concern and her incredible work in setting up the International Longevity Centre-UK but here at Hourglass – she was our founder, our Patron and our unconditional advocate for the victims of elder abuse. Her loss will cut deep and our thoughts go out to her family, friends and everyone fortunate to have known her. 
Baroness Greengross was still tirelessly working for Hourglass as recently as Monday this week and she was our guiding light and beacon of hope.
 
Sally, working with Dr Gerry Bennett, Paul Kingston and Bridget Penhale, set up Action on Elder Abuse (now Hourglass) after flying to an International Convention on Ageing – only to find the event cancelled due to an imminent hurricane, but the absence of a conference led to innovative thinking about how to better raise the profile of elder abuse. By March 1993, the charity was born and Sally was at the very heart of its establishment.
Peter Westland, Vice President of Hourglass and former long-time Trustee, knew Sally well:
"She was a very passionate advocate for the charity and was a key influence in the formation of its predecessor Action on Elder Abuse (AEA).  
"She worked alongside geriatricians in setting up AEA and brought her political understanding, charitable influence and personal networks to ensure its successful development.  It was soon accepted that the organisation had a much wider social context as well as clinical implications for diagnosis and treatment. To facilitate this, she persuaded a then well-known Director of Social Services to chair and promote the social significance of the work. It was an inspired vision."
Chair of Hourglass, Caroline Cox, added:
"We are truly honoured to have had Baroness Greengross in our corner from day one as our Patron, Founder and dear friend. A role she remained totally committed as a vital ally right up until the very end. Sally was incredibly influential in redefining what elder abuse is and how it relates to domestic abuse. She has also been a key voice in shaping the recent Domestic Abuse Bill and the current Victim's Bill.  Her loss will be immense to anyone that was fortunate enough to work alongside her and for the victims of elder abuse across the UK."
Nick Kelly, who worked as Baroness Greengross's Researcher, political aide in parliament and Hourglass Parliamentary Officer, added:
"Her tireless work for social justice, and in particular her work on preventing abuse of older people, knew no bounds. In January 2021 the Domestic Abuse Bill came to the House of Lords. At the time Baroness Greengross was in the middle of chemotherapy and delayed her treatment by a day so she could speak in the Second Reading of that bill on 5th January." 
Her role leading the political debate for Hourglass continued until her final days. On Monday this week, Baroness Greengross wrote an impassioned personal letter to Prime Minister Boris Johnson calling on the government to support the Hourglass helpline. In the letter she said:  
"Abuse of older people is nothing new and many of the cases reported to Hourglass are quite shocking. That Hourglass receives less funding than other abuse charities is a form of age discrimination and this needs to change. Many still fail to acknowledge that abuse against older people exists or that supporting prevention measures against these shocking crimes against older citizens should be a priority.  Prime Minister, I beg of you to do the right thing by older people in this country by ensuring that the Hourglass helpline receives the funding that it so desperately needs to do its important work."
As we mourn our Patron and Founder, we are nonetheless incredibly grateful for her support and belief in our cause since our establishment. Her legacy will live on with us as we continue to support victims of elder abuse, their families and practitioners across the four nations and we continue to lobby for change.
Richard Robinson
Hourglass CEO
24th June 2022
---