News image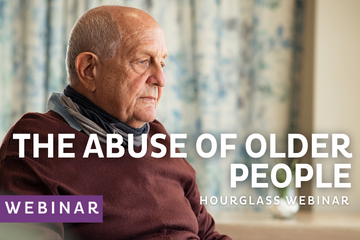 The Abuse of Older People – Hourglass Webinar
Date: 24th November 2022 (Thursday)
Time: 10:00am -11:30am
Book your place on Eventbrite here
---
This webinar hosted by Hourglass, in partnership with Telford and Wrekin Safeguarding Partnership, Shropshire Safeguarding Community Partnership and Shropshire Partners in Care, will focus on the issues around the abuse of older people.
We will be discussing the five types of abuse, from self-neglect and older people, to Domestic Abuse within the older generation.
The webinar will also examine how to spot the signs and why it's different from other types of abuse.
We will be joined on the panel by representatives from Telford and Wrekin and Shropshire as well as one of the team from Hourglass's Community Response IDVAs. Elizabeth Fox, who is part of the Community Response team, works for the charity's frontline services will be offering information and insights into the types of issues the charity deals with on a daily basis.
This webinar is free for those who work or volunteer in Shropshire and Telford and Wrekin and are concerned about the abuse of older people in their local communities.
We also welcome attendees from other areas of the country who have an interest in this subject.
If you would like to ask questions to the panel, then please email pennywilby@wearehourglass.org