Welcome to Safer Ageing Week 2020 and to a whole new agenda for Hourglass.
As the only UK charity focused on the abuse and neglect of older people, Hourglass relaunched in March with a renewed focus on 'safer ageing and stopping abuse'. This has been borne out by our work to invest more in our frontline services and our willingness to diversify to ensure we support more people.
This week we unveil remarkable data which underlines the true horror of elder abuse amongst the UK population. This research, plus an open letter to the Home Secretary (and her equivalents across the devolved nations), will be delivered to show the epidemic proportions of this unspeakable and under-reported issue. It's time for us all to stand up and be counted in our fight against the abuse of older people and to champion the safer ageing agenda.
Much more than purely statistics and lobbying, Safer Ageing Week also heralds a new start for our frontline services. Since 1997, the charity has delivered the only elder abuse helpline in the UK. But with call levels rising and the pandemic stretching our services to breaking point, the charity has looked to innovation to provide new landmark services.
Safer Ageing Week will see a new Instant Message service on our website and staffed by our expert Information Officers; a text message option (07860 052906) which enables free and confidential text messaging during office hours and a new Knowledge Bank, which brings together signposting information, points of contact, 'how to' guides and research/archive papers from our near-30 years of operation. The Knowledge Bank is being piloted in Scotland before opening up to the whole of the UK, neighbouring provinces in the Republic of Ireland as well as international contacts and organisations. This is a giant leap for Hourglass and a launch of an annual campaign week which we hope really grabs the imagination.
Tuesday 01.12.20 sees the launch of our first-ever Community Response Hub. This virtual hub will enable Hourglass to provide more in-depth support, working with a range of partners and in a local or national setting. Again, this is being piloted in Scotland first and the team will be waiting to take the first hub calls from 9am on Tuesday.  Our expert helpline remains the backbone of the charity and in the future all calls will be answered by the central helpline team before being triaged to the most appropriate local hub. The helpline number is 0808 808 8141. Our expert staff and volunteers also deal with helpline enquiries via email to helpline@wearehourglass.org.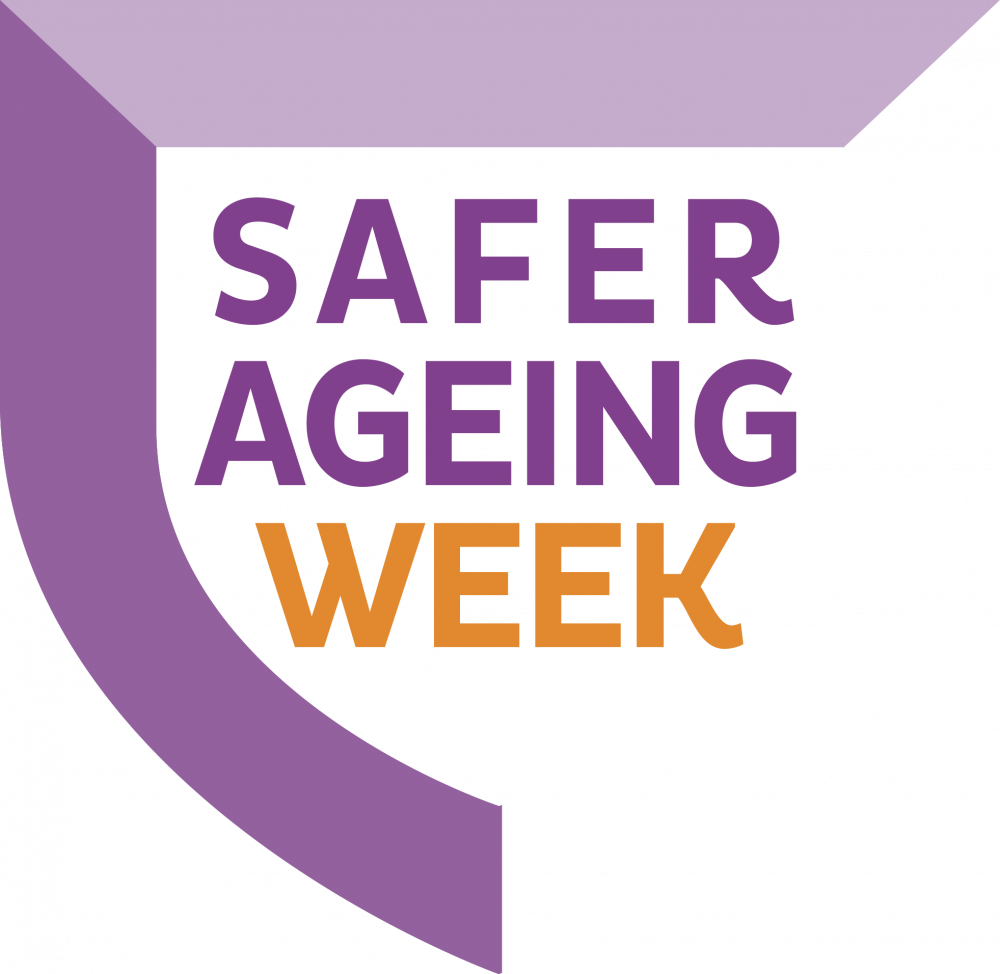 You can get involved in Safer Ageing Week by texting SAFER to 70460 and donating £10. Texts cost £10 plus one standard rate message and you'll be opting in to hear more about our work and fundraising via telephone and SMS. You can join our mailing list at www.wearehourglass.org/newsletter-sign and you can learn more about volunteering or supporting in other ways by emailing us at enquiries@wearehourglass.org.
Remember, Hourglass is a truly unique charity with a vital agenda of stopping abuse and championing a safer ageing agenda. And whilst we won't rest until the scourge of elder abuse is eradicated – we cannot do this without YOU. Here's to a successful inaugural Safer Ageing Week and thank you for your interest and support.
Richard Robinson
CEO, Hourglass.