News image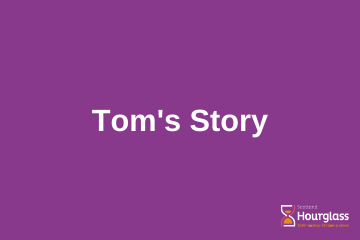 Every year our services help thousands of people access the support they need. This is Tom's story.
"I came into contact with Hourglass through the social work department of my local authority after my 91-year-old mother had been involved in a police investigation into the sudden death of a close friend, aged 97.
Mum was regarded as a vulnerable person who might be at risk and as a possible witness in the investigation.
Clearly, these circumstances were very stressful and confusing for someone of my mother's advanced age. Indeed, the investigation and the concerns arising from it placed a burden on the whole family. Mum is now in a care home due to her failing physical health.
The support from the team at Hourglass Scotland has been excellent. My mother's volunteer telephoned her regularly (telephone contact being the main means of communication due to Covid-19 restrictions at the moment) and visited her outdoors at her care home. These calls and visits have been important to my mum and she values the contact with her volunteer.
Not only do I feel that the involvement with Hourglass has been beneficial in providing emotional support to my mother, but my own conversations with Colin (the Community Response Coordinator) have helped me in what has been a difficult time for our family."
If you are concerned about the way an older person in your life is being treated, don't face it alone. Call us for free on 0808 808 8141 for information, guidance and support. Find out more about how our Community Response Hub could help you here.