News image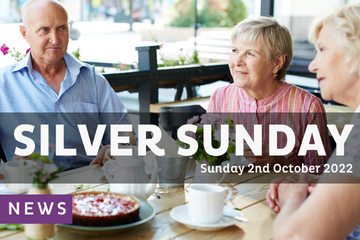 On Sunday 2nd October, Hourglass is hosting an event to celebrate Silver Sunday in Chichester.
Initially launched as a local campaign to tackle loneliness and isolation, Silver Sunday grew into a national day where people of all generations come together to celebrate older people.
Supporter of Silver Sunday, Camilla, Queen Consort of the United Kingdom said:
"Silver Sunday is a day that offers us all the opportunity to focus on older people's contributions to our communities and to our society.  Different generations gather together across the UK to celebrate their elders and to make new friends, through a variety of fun, free activities that range from tea parties to curling to Zumba dancing.  As a member of Silver Sunday's target audience, I can honestly say that it is a completely brilliant initiative."
In collaboration with the Chichester Community Development Trust, Hourglass is hosting this Silver Sunday event at Graylingwell Chapel, Chichester (Blomfield Drive, Graylingwell Park, PO19 6BZ).
From 10am to 1pm, you can meet our South of England team and some of our partner organisations, including:
Active Sussex: Find out about activities in your community and what's going on at Westgate Leisure Centre.
Citizens Advice Bureau: Talk about rising energy costs, available grants for older people and benefits.
West Sussex Mind: Will be offering free mindfulness sessions throughout the event. Come and talk to their team for advice and support.
---
To enquire about this event, please email enquiries@wearehourglass.org.
Visit https://silversunday.org.uk/ for more information on Silver Sunday.