News image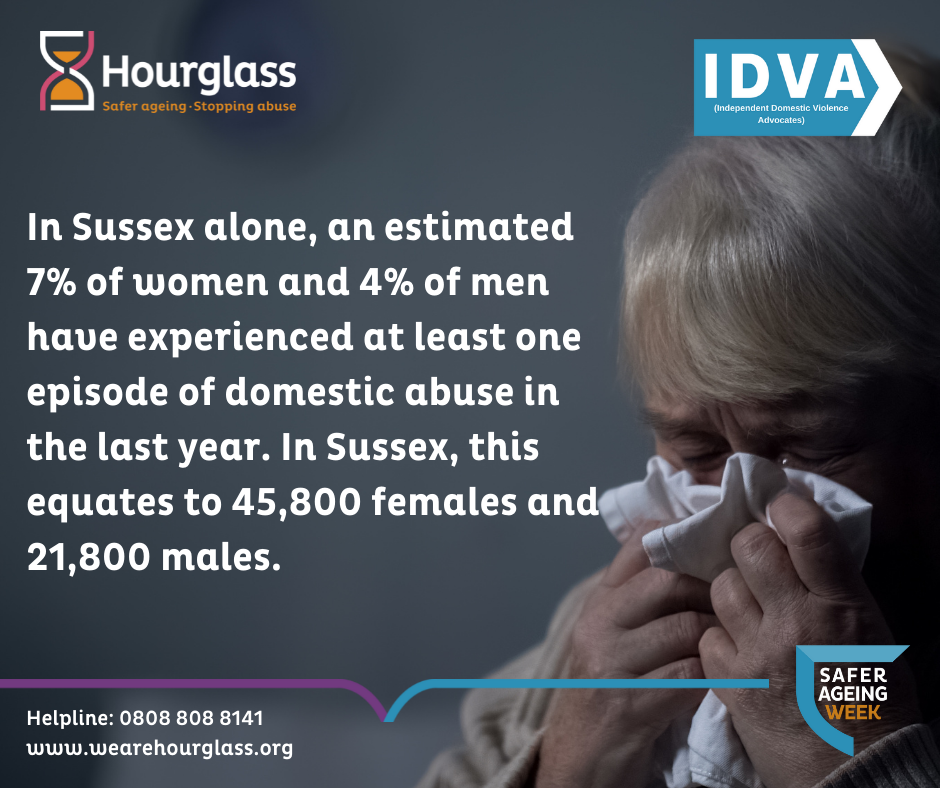 Hourglass's Community Response Officer and IDVA, Poppy Everton shares the shocking domestic abuse figures in Sussex
Domestic abuse is an ongoing issue in the UK – now let's consider what effect the COVID 19 pandemic has had specifically upon victims of domestic abuse… did you know?
During lockdowns, 31% of all Hourglass helpline calls were related to domestic abuse.
For many people enforced lockdowns were an important way to shelter in safety, however for a large majority of people this had a knock-on effect of trapping domestic abuse victims behind closed doors with the perpetrators of that abuse. Therefore, the safety of the community somewhat overshadowed the safety of certain at-risk individuals.
It's unnerving to think that in Sussex alone, an estimated 7% of women and 4% of men have experienced at least one episode of domestic abuse in the last year. In Sussex, this equates to 45,800 females and 21,800 males.
To add, disturbingly… 28% of all homicides in Sussex are flagged as domestic abuse.
Quite startling statistics, right? Then let's do something about it!
It's time for us all to work together in Sussex to listen, support and advocate for victims of domestic abuse. This is everyone's issue and we all need to play a part in tackling it.