News image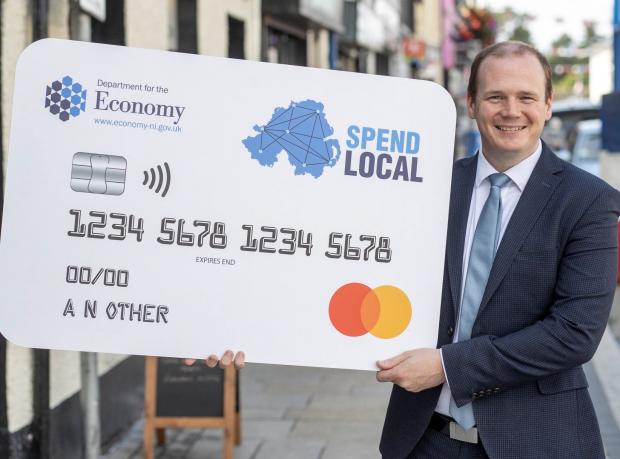 Online applications have opened for the £100 Spend Local pre-paid voucher scheme; a significant boost for many people but it is important to ensure those who require support to access the voucher get the help they need so they don't miss out.
If you want someone to apply on your behalf you will need to give them the details needed. As this means sharing your personal data with them, the person who applies on your behalf should be someone you trust.
To apply online go to the NI Direct website.
Key Dates
4 October - first Spend Local prepaid cards issued

11 October - telephone service opens for applications

25 October - online portal and telephone service for applications closes

30 November - High Street Scheme closes and the Spend Local prepaid cards will cease to be valid; Any balance remaining on the card after this date will be returned to the Department for the Economy.
The PSNI have also warned people to be vigilant, as there have been instances of scams connected to this initiative. To date the PSNI have said only a small number of scammers have be reported in association with the £100 Spend Local pre-paid voucher scheme. These have been in located in the North Down and Ards area. Superintendent Gerard Pollock from the PSNI said: "What they [the scammers] are presenting as or what they are telling the member of the public is that they're going to apply to the scheme for them, take their details and then they will receive the £100 voucher to their home address. There is no process to do that and there will be no one officially from the Department for the Economy or any official person calling at your home address to take your details in order to register you for the scheme. If you're contacted out of the blue, either by phone or by text or by someone you don't know, seeking to get you enrolled for the scheme, that's a clear sign that it might be a scam."
Here are a few tips to keep you safe from scammers:
At no point during the application will you be asked for bank details

Claiming the voucher does NOT involve cold calling to your home

Follow the advice set out on the NIDirect online portal

Never disclose banking or personal details to anyone over the phone or online no matter how convincing they may seem.