News image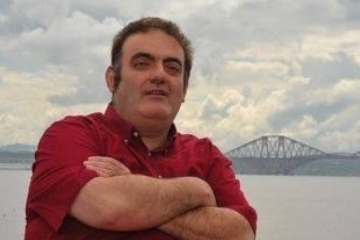 We're so grateful to our team of hard-working staff who help to keep Hourglass up and running, so that we can be on-hand whenever elder abuse is experienced or suspected. Here are what two of our Helpline Information team had to say!
Andy's Story
"In November 2016, I embarked on my journey with Hourglass as a volunteer on the Scottish helpline, giving support to older people who had suffered abuse. I very much enjoyed that role, supporting callers, as well as sharing my skills, knowledge, and experiences with my fellow volunteers and management, as well as them sharing theirs with me.
On 15 July 2020, I started my post as a paid member of staff with Hourglass as a Helpline Information Officer. All throughout my life, I have supported people both in my personal and professional life, so it is so good to be doing a job that I loved as a volunteer, and now one I am doing as a profession.
Little did I know that when I became a volunteer with Hourglass, that it would lead to a paid job with the charity! I'm so glad it did!
I feel supported and valued as an Hourglass member of staff, and very much look forward to many more years with the charity, doing the job I love!"
Elliot's story
"Starting as a volunteer in May 2019, then becoming a paid Information Officer in March 2020, then progressing into the role of Information Manager has allowed me to develop both personally and professionally, doing a job which I not only love, but gives me the satisfaction of knowing that every day I am helping people.
Current circumstances have served only to highlight even more the challenges that older people face in society, and to be a part of that process feels incredibly humbling. My own father, who passed away at 67 in 2013, would be proud of my efforts"
---
If you'd like to work with us to support older victims of abuse, be sure to visit our Recruitment page for our current vacancies!