News image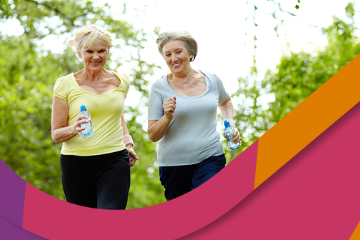 It's unthinkable that an estimated 2,700,000 older people are abused in the UK each year. This abuse could be financial, physical, sexual, psychological or through neglect.
---
Hourglass, the UK's only charity focused exclusively on elder abuse and safer ageing is leading the way in making this unthinkable issue as unacceptable as child abuse or animal cruelty. It's all too easy to look the other way and even easier to see this as someone else's problem.
There is a common misconception that domestic abuse ends at age 60, as one in three people in the UK believe that acts of domestic violence directed at older people don't constitute abuse. There's also confusion about what 'elder abuse' is.
So this year, Hourglass refocused its efforts on a safer ageing agenda. This ensures older people subjected to abuse, harm, intimidation, scams, or fraud know that Hourglass is there to listen, advise and support. After all, we are all going to get older and we believe everyone should be able to age safely.
Hourglass runs the UK's only 9am to 5pm elder abuse helpline, instant messenger and text service. It has also launched the first online Knowledge Bank to further expand access to the charity and information on the abuse of older people and safer ageing.
Sadly, this unique helpline and messaging service are only open during office hours and we desperately need to make this a 24/7 operation. We get almost 10,000 calls a year but nearly 20% of these cannot currently be answered as they are outside working hours. You can help Hourglass be there for every out of hours caller, it could literally be a life saver.
You can support the 24/7 campaign by making a donation www.wearehourglass.org.uk/donate or by joining our 24/7 fundraiser challenge
We need you to stand up and be counted. We need to be 24/7.
---