News image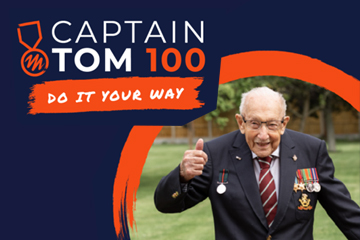 Last year, the inspirational late Captain Sir Tom, raised £38.9 million for the NHS by walking 100 laps of his garden. The 30th April would have been his 101st birthday and the 1-year anniversary of the completion of his garden laps.
For me, Captain Tom is the ultimate Silver Superhero. His extraordinary fundraising efforts inspired the country at a time of fear and uncertainty as we ventured further into the pandemic lockdown. His stoic attitude and generosity of spirt bought joy and hope to millions, reminding us of the valuable contribution older people play in our lives.
Unfortunately though, there are many over 65's - including parents, grandparents, aunties and uncles - that are exploited and abused every year. The Growing Old in the UK 2020 survey, commissioned by Hourglass, revealed that nearly a third of those asked don't view "pushing, hitting, or beating an older person' as abuse"
Hourglass is the only charity in the UK dedicated to ending this abuse. Your support will help transform our Helpline into 24/7 operation, provide help and information and offer practical support to those that need it or are concerned about an older friend or relative.
Hourglass would like to celebrate Captain Tom's achievement by taking part in the Captain Tom 100 challenge. We really hope you'll get involved too and help to ensure tomorrow will be a good day for everyone, of all ages.
All you need to do to join in, is dream up your own 100 … and it can be anything, as long as it's based around 100 and completed at anytime from Friday 30th April – Bank Holiday on Monday 3rd May.. You can take a look at some ideas here but here are some of our favourites.
Bake 100 biscuits

Like 100 posts on Instagram or Facebook

Do 100 sit ups/ press ups/ star jumps

Run up and down the stairs 100 times

Take 100 steps
Once you've decided on your 100 challenge, you can donate to our Facebook fundraiser here or via Justgiving here
And don't forget to share your 100 on social media and encourage your friends and family to donate and get involved, using  #CaptainTom100 and #wearehourglass
We can't wait to see what you get up to!