News image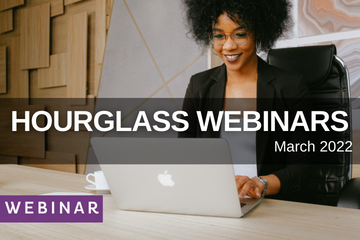 Hourglass March Webinars 
This March, Hourglass is hosting two webinars. The first, on Tuesday March 22nd , will be discussing domestic abuse and housing for older people. The second, on Thursday March 24th will be exploring the issues and legalities around predatory marriage.
Both these webinars are completely free to attend but you will need to register here. A zoom link will be sent to you, which will go live prior to the event.
The webinars will be recorded and added to our website and the Hourglass YouTube channel after the event.

Tuesday 22nd March from 10.00am - 11:30am
Domestic Abuse and Housing: Changing the perceptions around older victims of abuse and support housing
Since 1971 and the launch of the first domestic abuse support refuge for women and children by Refuge, the number of      refgues and housing support services in the UK has skyrocketed.
However, while these support organisations are essential, many of them do not consider or cater for certain victim groups,    especially older people. Older victim-survivors of abuse may not have any suitable refuge or housing support option in their  area. If there is one, they may not know about it, or may be afraid to use it. Abuse against older people is still a highly hidden  form of abuse and housing support needs to older victims are currently not sufficient. 
This webinar aims to openly discuss the key barriers facing older victims of domestic abuse and what needs to be done to ensure they have access to suitable housing

Thursday 24th March from 10.00am -11:30am
What can we do to prevent predatory marriage?
There is no legal definition of predatory marriage but the term refers to incidents where a person marries someone  vulnerable  to secure financial or other gains. Predatory marriage is a form of economic abuse. Predatory marriage  disproportionally   impacts the older population, who are more likely to suffer multiple long-term health conditions. These  types of relationships   can be kept secret from vulnerable person's loved ones, who may only become aware of the marriage  after their death. Under   English law (section 18 of the Will Act 1837) marriage automatically revokes any previous wills. After death the spouse will   often receive the majority or all of the deceased estate however short the marriage.
In this webinar, we will be joined by Daphne Franks, whose mother was a victim of predatory marriage. We will be discussing  what we can do to ensure predatory marriage is stopped in the UK. 
---
If you would like to subscribe to our newsletter and be kept up-to-date simply tap the subscribe button below

Newsletter sign up