News image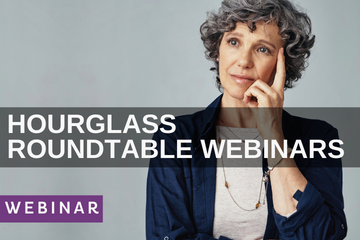 Launch of ARC events
This February, Hourglass has launched Age Reform Coalition (ARC) a collaboration with three other organisations to campaign for better standards in care homes across the UK, for both carers and residents.
These three online events are free to attend and you can watch live,  will focus on the different areas covered by Nightingale's Army, Say So and Bettering The Care Home System.
If you can't make the webinars, they will be recorded and added to our website.

Monday 21st February from 10.00am - 11:30am
Nightingale's Army: How can we improve training in the health and social care sector?
Nightingales's Army was launched in the Summer of 2019, as a result of the care crisis in social care across the UK around recruiting, retaining, recognizing and properly rewarding Healthcare Assistants.
This webinar aims to openly discuss with other professionals and services their opinion on the current training that is available, the quality of the training and gather feedback and advice on where they believe it can be improved. Nightingale's Army want to share with the attendees of this webinar how they intend to raise the standard of care and what benefits we believe this will have for the carers and service users.

Wednesday 23rd February from 10.00am -11:30am
Say So: Creating Safe Care Home Environments By Removing The Barriers to Speaking Up In The Work Place
Founders of whistleblowing organisation Say So, have a safeguarding and criminal investigation background that spans decades. Their experience of failures in care, has time and again, been the result of a lack of confidence and trust of internal management's speak up policy, that would allow staff to speak up
This webinar debates how to create safe care homes environments for both residents and staff, by removing all the barriers to speaking up in the workplace so that potential issues and bad practice are raised to care home senior management teams.

Friday 25th February 2022
BCHS: Transparency at The Top: Ensuring care home owners are incentivised to offer the best possible care to residents.
Bettering the Care Home System was created from the concern that, particularly amongst large private providers, cost cutting, debt servicing and tax avoidance for profit and expansion, is reducing frontline care standards.  
This webinar will examine the current situation and what can be done to change things for the better for the residents of care homes.
---
If you would like to subscribe to our newsletter and be kept up-to-date simply tap the subscribe button below