News image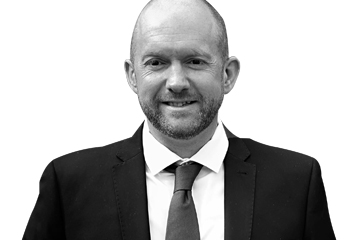 In spite of the many positives this year, there is no way to look back across 2020 without acknowledging the sizable challenges which have arisen, not least transforming from Action on Elder Abuse to Hourglass in the middle of the first UK-wide lockdown.

Becoming Hourglass, not only ensured we were more approachable for those who could benefit from our support, it also marked our commitment to a safer ageing agenda. Although we are as dedicated to stopping the abuse of older people as we've always been, this transformation has enabled us to broaden our approach and successfully champion and lobby for safer ageing whilst breaking down the barriers that foster age-related vulnerability.

As well as posing challenges internally, as we had to work hard to ensure the charity remained able to support those in added need of our help, the Covid-19 pandemic caused additional strain throughout society and the people we support. One example was the CQC's initial decision to not carry out inspections during the pandemic. With rising pressures facing our older people in a powder-keg of potential turmoil - it's proven more vital than ever that we stand and fight for those whose voices are so often ignored.

This need was cast further into the limelight following two polls undertaken by the charity, both before and during the lockdown. The polls consisted of survey questions undertaken initially in January 2020 and again in June 2020. The results were stark.

We found that 2.7 million older people are subjected to abuse each year across the UK, yet 1 in 3 people in the UK don't believe acts of domestic violence towards older people constitute abuse.

This figure was higher than previous estimates by organisations, signifying the severe lack of awareness regarding older victims, and demonstrating it was essential for us to be easier to reach than ever before.

To raise awareness of this vital issue and to ensure our accessibility to victims, their families or anyone concerned for the wellbeing of an older person, 30th November 2020 marked the first-ever Safer Ageing Week. During Safer Ageing Week, we not only released the results of our polling, so that everyone could see the extent of the issue; we also launched three new services to ensure everyone could reach out. We launched an Instant Messenger Service (available via the website), a confidential Text Message facility and the UK's first Knowledge Bank – featuring a host of essential resources, guidance, information and signposting available 24/7, as well as introducing our first virtual Community Hub, based in Scotland (and expected to roll out across the rest of the UK in 2021).

Safer Ageing Week also saw notable growing cross-party support for action towards a safer ageing agenda. We secured tabled questions to ministers in both the Welsh Senedd and the Northern Ireland Assembly. In Scotland we gained statements of support from the Minister for Older People and Equalities, Christina McKelvie MSP. In Westminster we gathered momentum for our open letter to Home Secretary Priti Patel, with lines from the letter quoted in the House of Lords and a video message of support from Jess Phillips MP, the Shadow Minister for Domestic Violence and Safeguarding.

And the support for our older people hasn't ended there.

Indeed, another positive moment we are proud of this year was seeing the lives of our older families, friends and neighbours celebrated, through our Silver Superhero campaign, which ran from Summer to Autumn. The campaign proved to be a lot of fun, running over Grandparent's Day, and we were delighted by everyone's videos and stories, and we were grateful to some of the well-known faces, who got involved, in praise of their grandparents and other older role models.

It's clearly been a whirlwind, but successful year for the charity. However, a key reason we were able to continue operating across what has proven to be a more challenging year than most, has been the determination, passion and integrity of our team of staff and volunteers, who have worked tirelessly to ensure that Hourglass remains at the forefront of defending older people across the UK from abuse, neglect and harm. This paired with the support of fundraisers, donors, trusts and others have enabled us to continue and thrive ahead of the coming year.

Our thanks extend to everyone who has helped us to raise awareness of the abuse of older people across the UK, anyone who has taken-action to call time on this abuse, and all our continued supporters.

As we leave 2020 and step into 2021, there will be many more unknowns for us all to face; many more challenges and wins; and sadly, many more heart-wrenching stories to hear and people in need of support. One thing we can be sure of, however; is that Hourglass will continue to strive for our simple mission – to end the abuse and harm of older people.

The fight for a Safer Ageing future is only just beginning.