News image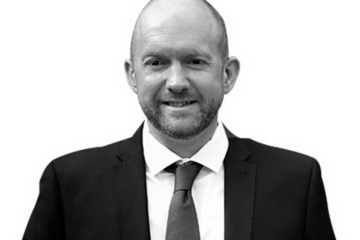 We really need to talk about older people and suicide
In particular, the specific challenges faced by older people in conversations around mental health. A generation that was not brought up to discuss their mental well-being, a generation that were encouraged to "pull themselves together" and have a "stiff upper lip" when it came to talking about how they were feeling and coping with life.
It's not surprising then that, this group aren't great at accessing support when they need it and why it's often concerned friends and families that contact our helpline to get advice and support. This is why we need to raise public awareness around the signs of abuse and neglect, particularly in January, a time of year when older people are more isolated and at risk.
In a new paper published today, Hourglass looks specifically at suicide and self-harm in older people. It paints a worrying picture.
Our analysis of publicly available data shows that while suicide rates are highest among those aged 40 and 50, numbers of suicides experience a second peak in later life, particularly in the 75+ category. Our research also shows that, sadly, where older people are presenting in a health setting with self-harm, the risk of suicide is extraordinarily high - three times higher than those younger individuals presenting with self-harm.
Suicide and self-harm are well-developed policy areas and the Government has been delivering a National Suicide Prevention Strategy, which includes self-harm prevention, since 2017. It is important that the older community is heard and understood in conversations regarding national policy to prevent suicide.
There is much more we need to do to better understand this peak, and we need to start by raising awareness amongst policymakers and practitioners and challenging the perception that suicide prevention must only target the middle-aged cohort or that self-harm is solely an issue for younger people.
We know that often it is those suffering from abuse and neglect that are driven to suicide and self-harm, which is why the domestic abuse sector has focused on better understanding where experiences of abuse might sadly lead victims to suicide. Domestic abuse charities hope to ensure that victims' mental as well as physical health is a priority when accessing support.
Hourglass works with older people and their families who have experienced abuse in later life. We want to ensure that any efforts to join up domestic abuse support services with national policy for suicide prevention account for the experiences of suicidality and self-harm in later life. It is particularly vital that this work considers the differing experiences of abuse perpetrated against older people, and recognises that older people are a group facing particular barriers to accessing support. Namely, the absence of sufficient specialist services tailored to older people.
We want older people and their needs and experiences to be part of these conversations. Read our latest policy brief to find out more about the issues mentioned here and what changes Hourglass want to see.
Hourglass is urging anyone worried an older person is at risk or being abused to call their helpline (0808 808 8141) to get advice and support on how to help. The charity has also launched a chatbot so concerned people can receive virtual help and access a knowledge bank about the issue.