News image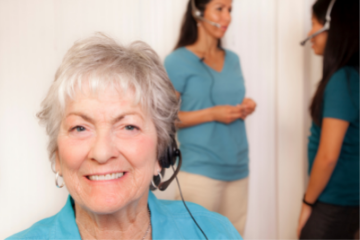 The first week in June marked the annual UK-wide Volunteers' Week. In spite of on-going Covid-19 measures, we enjoyed the chance to spend time with our friendly volunteer team at a virtual event concluding the week, featuring a quiz, object hunt and of course, copious amounts of tea.
We were pleased to see our long-standing volunteers at the event, and meet many of the new members who have joined team Hourglass this year. We are pleased to have had many enquiries about volunteering opportunities in Hourglass from people showing an interest in valuing our older population.
Sadly, June also saw some departures. In particular we would like to thank our long-serving helpline volunteer, Peter Lindley, who is moving on to new ventures after 10 years of supporting older people across the UK on our Helpline. While we will be sad to see Peter leave, we are pleased for him and look forward to hearing about what the future holds!
Hourglass volunteers are at the heart of our work. They are on the frontline delivering services to older people who need our help and support. And this Volunteers' Week we thank each and every one of them for the invaluable work they do.
We wouldn't be able to help the thousands of people we support every year, without our dedicated team of volunteers. If you would like to find out more about volunteering with us, click here.