News image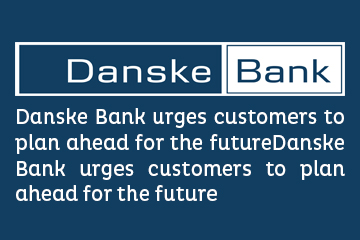 In preparation for this years' World Elder Abuse Awareness Day, held annually on the 15th June, Danske Bank Northern Ireland invited our Development Manager, Lauren and Community Response Coordinator, Elizabeth to host a virtual information and Q&A session with over 100 Danske Bank staff.
The presentation focused on financial abuse; the services Hourglass Northern Ireland can offer in support of older people; and how Hourglass staff and volunteers can assist Danske Bank staff in their day to day roles.
Our team highlighted the prevalence of financial abuse in Northern Ireland – 1 in 5 people over the age of 60 have experienced financial abuse[1] - and reminded staff of the risk factors, signs and indicators of abuse as well as the positive actions they can take to prevent abuse and support those at risk.
Paul O'Hare, Conduct Risk Manager with Danske Bank, also reminded staff of their internal training and key systems already successfully in operation to protect customers from financial abuse. The Q&A session allowed our team to give helpful hints and tips, as well as a place to discuss scenarios staff have found difficult to navigate.
Following the session, Ally Dillon, Head of Conduct with Danske Bank, said: "a big thank you for this morning, the statistics you covered were really powerful and we need to certainly do more as a society to raise awareness of elder abuse."
Hourglass Northern Ireland were delighted to have the opportunity to engage with such a large network of Danske Bank staff as part of World Elder Abuse Awareness Day. We are fully committed to our ongoing relationship with Danske Bank all year round, and we look forward to the future opportunities to best support their staff team in protecting older customers.
---
[1] Source: COPNI (2016) available at: https://www.copni.org/media/1118/financial-abuse-of-older-people-in-ni.pdf