News image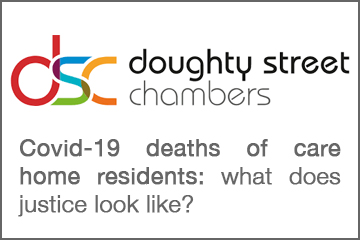 Over the past six months, the nation has watched in horror as Coronavirus rampaged through our hospitals, our care homes and our communities, infecting older and vulnerable people, and ultimately taking lives prematurely.
Hourglass extends its sympathies and condolences to all those who have lost loved ones during these enormously difficult times. For some bereaved families the time has come to ask questions, search for honest and transparent answers, and seek justice for their loved ones.
Veronica Gray, DCEO of Hourglass, joined the panel of a webinar hosted by Doughty Street Chambers to explore what justice might look like for those who have lost their lives, and those left to remember them.
Hourglass believes that until there is a full statutory independent inquiry into the systemic failures, lagging government policy and an urgent review of lessons to be learned, there can be no justice for those who have died. Justice for bereaved families is transparency, accountability and lessons learned quickly.
As we are heading into a possible second wave of Coronavirus, we haven't yet learned lessons from the first, so justice must go hand in hand with preparedness and with vulnerable older people at the heart of protection. You can view the webinar below.